Business
How To Select A Printing Service: The Complete Guide For Businesses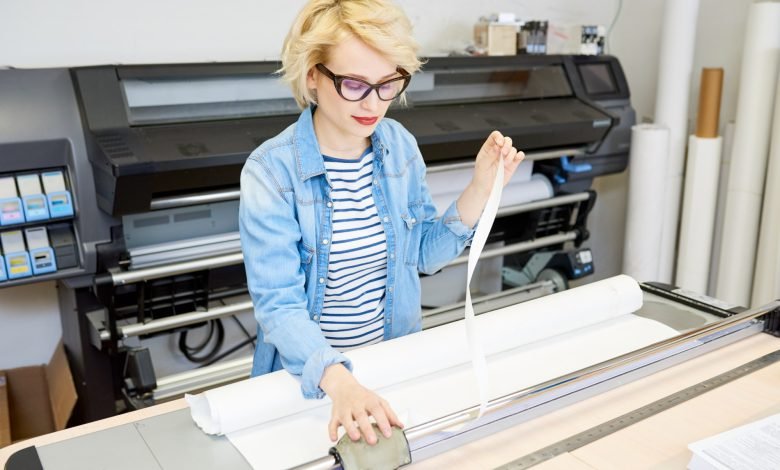 Thinking of sending your clients marketing emails and commercial mailings? Perhaps outsourcing your printing needs to a dedicated printing service can help.
If you're running a business, you've undoubtedly got plenty of documents that need to be printed. However, it's often wiser to leave the printing to the experts.
And you don't want to waste your money on bad printing. Choose a reliable printing service to ensure you get the quality you're after.
If you're wondering how to select a printing service for your business, you're at the right place! Keep reading so you can have the best document printing experience!
Consider Your Needs
Finding a printing service that can handle specific needs is vital. You must know the type of printing you need. Here are some of the common types of printing services to get you started:
Traditional Printing Service
This service is typically found in office supply stores, libraries, and copy shops. Customers can bring in their documents or use the store's computer to create and print their documents.
Digital Printing Services
Businesses or individuals who need to print high-quality documents or photos often use this service. It is used for short print runs and is faster than traditional printing.
Offset Printing Services
Offset printing is the process of printing images on paper by using plates to transfer the ink. It is used for printing business documents, newspapers, magazines, and brochures.
You should also be aware of your required turnaround time. Some printing services offer rush services and 24 hour printing for an additional fee. Make sure the printing service can meet your timeline before you commit.
Research Your Options
When you are ready to find a printing service, take the time to research all of your options. First, consider your budget and what you need to have printed. If you need a large volume of prints, look for a printing service that offers discounts for bulk printing.
Next, think about the quality of the prints you need. Find a printing provider that offers high-quality printing solutions. It's necessary if you need high-quality prints for marketing materials or other professional uses.
Finally, read online reviews of printing services before making your final decision. This will help ensure that you select a service that will meet your expectations.
Get Quotes
Cost is always a factor when selecting a printer since printing services can vary widely in price. Some printing services offer discounts for large orders.
If you know how much printing you need, consider that when choosing a service. Be sure to get quotes from a few different printers before making a decision.
Check for Legality
You should always verify the legitimacy of a printing service before using it. Make sure that the service is appropriately licensed and insured. Ask to see proof of both.
Also, be sure to check out the company's safety record. If there have been any complaints or accidents, you'll want to know about them. The last thing you want is to use a service that isn't adequately prepared to handle your job.
Businesses Guide on How to Select a Printing Service
A few key factors must be kept in mind when you select a printing service. Price is always important, but be sure to compare apples to apples in terms of quality and turnaround time.
Recommendations from others in your industry can be helpful, as can reviews online. Ultimately, it's essential to find a printer you can trust to produce high-quality work.
If you would like more information on business services, check out the rest of our site!