Business
Start An Online Business In 10 Simple Steps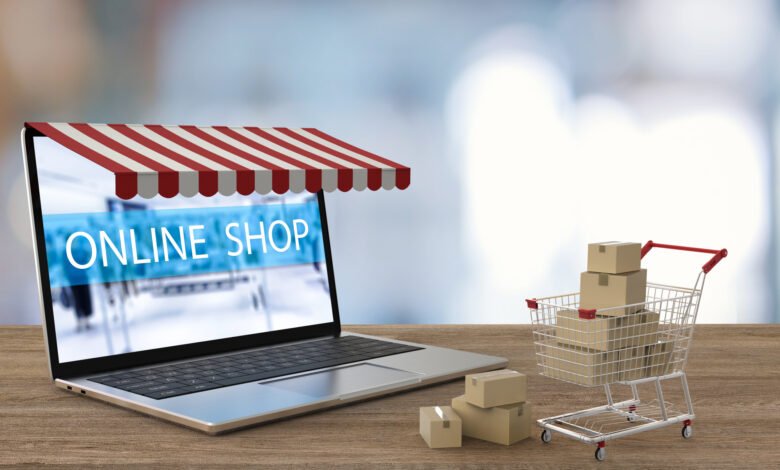 Starting a small business online provides many benefits that working for someone else does not. You have your freedom, and you have your time and location under your control.
Yet accessing the resources you need to start a business is far easier said than done. With a wide range of tools and platforms at your disposal, it's not easy to make it work for you.
Yet with a little bit of research and a little bit of know-how, you can certainly get started on the right foot. Here's how to start an online business that sets you up for success.
1. Identify Your Niche
Identifying your niche is the first step to launching an online business. Your niche should be unique and valuable in order to attract customers.
Consider the topics and products you have knowledge and experience in, and decide which direction you want to go. Evaluate the competition and your potential customer base, remembering to focus on areas with potential for growth.
2. Choose a Business Model
There are different options most suitable for different products and services. For example, if you are selling physical products you may choose a drop shipping model, a hyper-local delivery model, or even a white label model.
If you are providing services like website design, you may choose to sell time blocks, pay models, or use a subscription model. Consider the goals, structure, and budget of your online business, and only choose a business model that fits those conditions.
3. Research the Market
Knowing your target audience by researching what their needs, wants, and preferences are will help you determine the type of products or services to offer. To get started, look for online tools that allow you to do market research for your specific niche and locate potential customers.
Conduct surveys and focus groups to gather feedback and identify gaps and opportunities. Additionally, researching your competitors' catalogs can help you craft a unique selling proposition and better understand the market.
Other elements such as market size, price points, and potential barriers, can give you insights into how you should price your products. And you will get an idea of where you should focus your efforts.
4. Find the Right Platform for Your Business
A platform will make many aspects of starting a business easier. Additionally, it will provide you with a template to get your website up and running as quickly as possible.
Once you have decided on which platform to use, coming up with a plan and idea for your business is paramount. Research competitor websites to get an idea of what works and what doesn't when it comes to your product or service.
5. Build a Website
To build a website, first, choose a domain name and hosting provider. You'll likely want to pick a domain name that closely relates to your business and is readily recognizable.
After registering the domain name with the hosting provider, it's time to begin building your website. Be sure that you have a great website design for ecommerce.
Second, select a website building platform. By selecting the right platform, you can make the website building process easy and straightforward.
Third, make sure to create a content plan. You'll want to create quality content that adds value and will keep visitors coming back to your website. Whether you decide to write blogs, showcase projects, or offer services, make sure you create content that is engaging and well-written.
Fourth, make sure to use SEO best practices. SEO is an invaluable asset in the digital world and can do wonders for your website.
6. Set Clear Goals
Goals give you a direction in which to move and provide a measure of progress in which to guide you. Starting with a clear goal helps you to prioritize tasks and gives you focus on the challenges and rewards of starting a new business. Outline specific goals such as launching a website, gaining followers, or producing a product or service – all with a specific timeline.
7. Maintain a Positive Brand Image
One of the most important business tips is to maintain that positive brand image. Develop a logo, a slogan, and a mission statement that reflect a professional and positive brand image. You also need to establish social media accounts and regularly post relevant and uplifting content, as well as respond to customer inquiries.
Make sure that you develop a consistently professional and user-friendly website design. It is also very important to create a positive customer service team who is knowledgeable and ready to help.
8. Obtain Necessary Licenses
Depending on the type of business you wish to run, you may need to obtain specific licenses as required by state and local law. Examples include a vendor's license or an official occupational license.
It's important to familiarize yourself with regulations for these and other local permits. Take note that business licenses may need to be renewed on an annual basis. To avoid hefty fines and potential interruptions to business operations, make sure to check regularly.
9. Set Up Systems and Processes
As a business grows, an array of tools, resources, and programs become necessary to ensure efficient operations. From accounting and payroll to customer service and email, owners must stay organized in all aspects of the business. Consider any software or processes needed to streamline the workflow. Next, set up a customer relationship management (CRM) system to capture customer data and automate customer service touchpoints.
10. Choose a Marketing Method
There are many options you can consider, such as SEO content writing, social media marketing, or email campaigns. Analyze the strengths and weaknesses of each method, and keep in mind your target market, the services your business provides, and the resources available to you.
Establish a budget and take into account the cost of implementation and ongoing maintenance when considering different strategies. Compare the benefits to the cost and determine which option suits your needs the best.
Follow These Tips to Start Your Own Online Business
You may be thinking about having an online business. You may do it full-time or part-time. Well, it is certainly a great idea since having an additional source of income can be very beneficial.
Starting an online business doesn't have to be an insurmountable challenge. With these ten simple steps, it's easy to begin and grow an Internet-based venture. Take the time to learn a good business strategy and experiment, and your idea can be a reality. Start building your business today!
Need more tips? Check out the rest of our blog.