Fashion
How To Style Silver Jewelry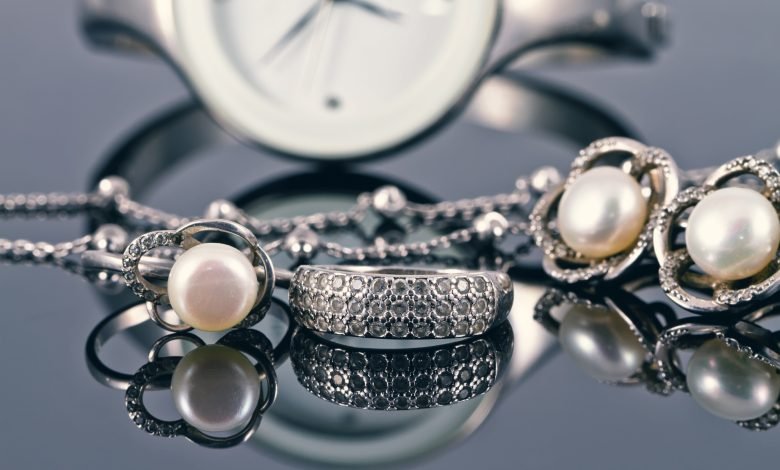 There are endless ways to wear jewelry, but if you're looking to wear silver, you may be wondering how to style it!
With its shiny, classic aesthetic, you may think silver jewelry means carrying off old-fashioned glamor or going way over the top with glitz. While it's true you can get a lot of added glimmer from silver jewelry that you may not from other metals, silver also lends itself to modern and minimalist style jewelry.
Here's how to wear silver jewelry this season and what pieces will stand out as fashion-forward and on-trend!
Silver Statement Pieces
One way to style silver jewelry is to choose silver statement pieces. These are typically large and bold pieces that make a statement. They can be worn with casual or dressy attire and can be dressed up or down.
When choosing silver statement pieces, it is important to consider the overall look you are trying to achieve. If you want a more formal look, then choose pieces that are simple and elegant. If you are going for a more casual look, then choose pieces that are more whimsical and fun.
Silver Layering
One way to create an eye-catching look is by layering different pieces together. Start with a simple base, like a stud earring or a pendant necklace. Then, add in some dainty pieces like charm bracelets or delicate rings.
Finally, mix in some bolder pieces to add some contrast. By layering different types of jewelry sizes, shapes, and textures, you can create a unique and stylish silver jewelry look that is all your own.
Silver and Gemstones
If you're looking to add a pop of color, try pairing silver jewelry with colorful gemstones. Gemstones come in a wide range of colors, so you can find the perfect shade to complement your outfit.
One way to style silver jewelry is to keep it simple. A silver necklace with a single gemstone pendant can be worn every day. Add a pair of silver flat back earrings sold here for a touch of glamour. For a more dramatic look, pile on the silver and gemstones.
Silver and Pearls
Pearls are a classic accessory that can be worn with a variety of outfits, but they also look great with silver jewelry.
Choose silver jewelry that has a similar style to your pearls. For example, if you're wearing a pearl necklace, choose silver earrings that are also delicate and dainty.
Experiment with different ways to wear your silver and pearls. There are no set rules when it comes to styling silver and pearls, so mix and match pieces until you find a look that you love.
Silver Wraps and Rings
These types of accessories can add a touch of elegance to any outfit. If you want to wear silver wraps and rings, make sure that you choose the right size for your fingers. You also want to make sure that the rings complement each other.
Show Off Your Silver Jewelry Style
Jewelry is a great way to accessorize any outfit. It can add a touch of glamour or make a simple outfit more eye-catching.
Silver jewelry is a popular choice because it goes with everything and is very versatile. There are many different ways to style silver jewelry. It can be worn alone or mixed with other metals. It can be dressed up or down.
Silver jewelry is a great way to add style and personality to any outfit.
Do you want to know more about fashion or other lifestyle topics? Make sure to check out our other articles!