Fashion
Rock Out: 3 Top Dos And Don'ts For Summer Concert Outfits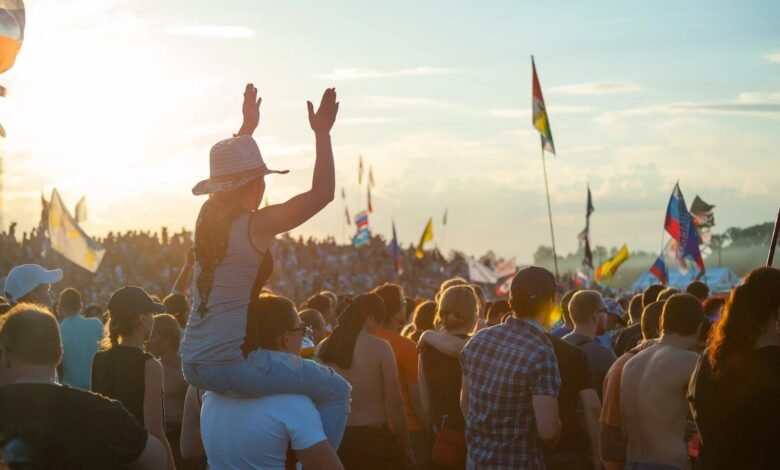 You're heading to the concert. You've picked out your tickets, made sure it's on your must-see list, and are ready to rock out in style.
You want to make sure you have the perfect summer concert outfits. You want to look good and feel good while you're enjoying an amazing live performance. It's summer, so you want to be able to let out those legs and show off your hot body.
Check out these dos and don'ts for outfits for this summer's hottest concerts.
Top Do's for Summer Concert Outfits
Summer concerts can be a great opportunity to express your style and enjoy the music comfortably and fashionably. Here are the top three do's for summer concert outfits:
1. Stay Comfortable
Summer concerts often involve spending long hours under the sun, standing in crowded spaces, and dancing to the rhythm of the music. To fully enjoy the experience, prioritize comfort in your outfit choice. Opt for clothing made from lightweight, breathable fabrics that allow air circulation and prevent you from feeling overly sweaty or uncomfortable.
A flowy sundress can be an excellent choice, providing comfort and style. The soft, airy material will keep you cool, while the loose fit allows you to move freely and dance without restrictions. Pair the dress with comfortable sandals or slip-on shoes that support your feet throughout the event.
If you prefer a more casual look, combine a stylish tank top or crop top with a pair of trendy shorts or a flowy skirt. These options strike the perfect balance between comfort and fashion, fully immersing yourself in the concert's energy.
2. Embrace Fun and Colorful Accessories
Summer concerts are the ideal occasion to infuse your outfit with bursts of color and playful accessories that reflect the vibrant atmosphere of the event. Experiment with statement jewelry like chunky earrings, layered necklaces, or beaded bracelets that add a touch of personality and flair to your look.
Consider incorporating a colorful scarf or bandana as a versatile accessory – you can tie it around your neck, wear it as a headband, or attach it to your bag for a pop of color. Stylish sunglasses complement your outfit and protect your eyes from the bright sunlight. Opt for trendy shades that match your face shape and outfit aesthetic.
To keep your essentials close at hand without sacrificing style, choose a small crossbody bag or a chic backpack with fun patterns or vibrant colors. These accessories enhance your outfit and allow you to enjoy the concert hands-free.
3. Consider the Venue and Genre
Tailor your concert looks to match the concert venue and music genre. If you're heading to a summer concert at the Crypto.com Arena, check for specific dress codes or restrictions. Consider adding practical elements to your look for outdoor events, especially during the daytime.
A wide-brimmed hat serves as a fashion statement and protects your face and neck from the sun's rays. Remember to apply sunscreen before heading to the concert to avoid sunburn. If you need to secure your spot, don't forget to grab your crypto.com Arena parking tickets in advance to make the most of the event.
If you're attending a festival or a concert in a relaxed setting, embrace bohemian or festival-inspired pieces. Flowy maxi dresses or rompers with intricate patterns and colorful prints can capture the boho-chic vibe perfectly.
On the other hand, if the concert takes place indoors or in a formal setting, opt for a more polished outfit that suits the occasion. A stylish jumpsuit paired with comfortable heels or dressy sandals balances elegance and comfort. Ensure your outfit aligns with the overall ambiance of the concert, enhancing your overall experience and allowing you to enjoy the music and atmosphere fully.
Top Don't's for Summer Concert Outfits
When attending a summer concert, choosing a comfortable, weather-appropriate outfit that allows you to have a great time is essential. Here are the top three "don'ts" for summer concert outfits:
1. Don't Wear Uncomfortable Shoes
Summer concerts are about having fun, dancing, and enjoying the music, but that can quickly become a challenge if you wear uncomfortable shoes. While stylish heels or fancy footwear may look great, they can quickly become a nightmare when you're standing for hours or trying to navigate through a crowded concert venue.
Instead, prioritize comfort and practicality when choosing footwear for a summer concert. Opt for well-cushioned sneakers, comfortable sandals, or sturdy boots that adequately support your feet.
2. Don't Overdress
Even though you might want to look stylish and put together at the summer event, it's easy to overdress. You might feel sweaty and suffocated in the summer heat if you wear heavy fabrics or complicated clothes. When the temperature goes up, it can be hard to cool down if you're wearing too many layers, and it can be hard to move through the people if you're wearing too much.
Instead, choose light and airy clothes so you can move around easily and stay cool. Choose tops, tank tops, and dresses with a loose fit made of cotton or linen that wick away sweat and keep you feeling cool and dry.
3. Don't Carry a Large or Cumbersome Bag
Bringing a big or heavy bag to a summer event can quickly become a hassle. As you move through the crowd, you'll want to move around easily without worrying about bumping into people or juggling a big bag.
Large backpacks can also be dangerous in busy places because they can accidentally bump into people or draw unwanted attention. Instead, choose a smaller, more useful bag to let you take just the necessary things. A shoulder bag or fanny pack is a great choice because it leaves your hands free and keeps your belongings close to your body.
Embrace the Heat With Summer Concert Outfits
Summer concert outfits should be breezy but stylish. Consider color and texture in your ensemble, and remember to accessorize! Avoid clashing patterns and poorly fitted items to ensure you look your best.
Most of all, have fun and rock out! Shop now to find out more about the hottest summer concert fits!
Did you find the information in this article helpful? If so, be sure to check out our blog for more valuable resources.