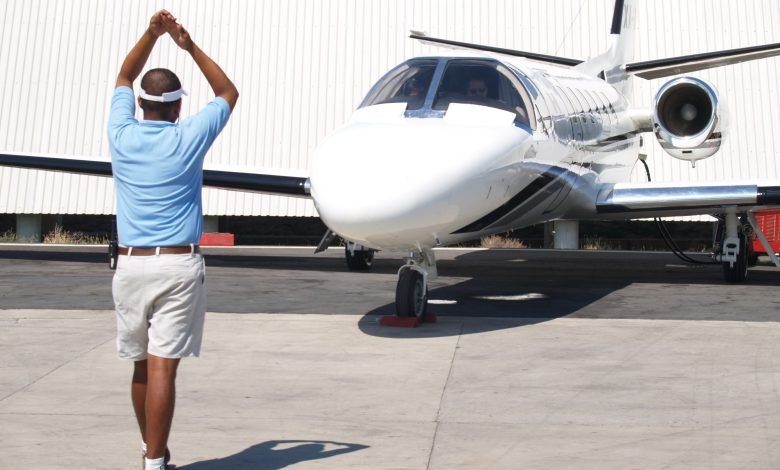 Ever hang around a commercial airport waiting for a plane to take off or land? You might hear several terms tossed around by employees or the tower. You might also see a jumble of acronyms flash across the departure and arrival boards.
If you've ever flown in, around, or within the US, you'll want to know the abbreviations and terminology.
An FBO airport is a privately run airport that serves private and commercial purposes. Here's everything you want to know about an FBO airport and its function.
Airport FBO Services
An FBO (Fixed-Base Operator) is an on-airport service provider offering fueling, hangaring, maintenance, and other services to general aviation aircraft owners and operators. FBOs are located at both public and private-use airports and play a vital role in keeping general aviation safe and efficient.
Many FBOs offer ground handling services, pilot supplies, and flying lessons. FBOs services are vital to keeping general aviation safe and efficient. View these FBO services to know more.
Different Types of FBOs
There are many different types of FBOs, but they all have one common goal: to provide superior service to pilots and their passengers. Some FBOs are large, full-service facilities that offer everything from aircraft rental and flight instruction to on-site restaurants and hotels. Other FBOs are smaller, more focused operations that may specialize in aircraft maintenance or avionics services.
How to Find an FBO near You
When you are looking for an FBO, you will want to find one close to the airport you will be using. This way, you can easily access the services that you need.
You can find an FBO near you by searching online or asking other local pilots. When choosing an FBO, consider their services, prices, and reputation.
Benefits of Using an FBO
Benefits of using an FBO include avoiding traffic delays, getting better pricing on aviation services, and having a more personalized experience. FBOs typically have a more comprehensive range of services than public airports. This makes them an excellent option for pilots and passengers who want the most convenient and comfortable travel experience possible.
The Future of FBOs
The future of FBOs is strong despite the challenges that the industry faces. FBOs provide a wide range of services for the use, operation, and maintenance of private and corporate aircraft at airports. There are approximately 3,000 FBO locations in the United States.
The FBO industry has seen a decline in business in recent years due to the recession and the rise in fuel prices. The sector faces challenges like the need for updated facilities and technology, increasing competition, and the need to attract and retain qualified employees.
However, the industry is expected to rebound as the economy improves and corporate travel increases. The future of FBOs lies in their ability to provide quality services at a reasonable price. Their ability to adapt and change will ensure that they remain an essential part of the aviation industry.
Things to Know About FBO Airport
If you're looking for a private jet charter, you may wonder what an FBO airport is. An FBO airport is a private airport owned and operated by a fixed-base operator. FBOs offer various services, including fueling, hangaring, maintenance, and more.
If this article helped you, browse the rest of our blog. We write about everything from real estate to travel–you're sure to find something you like!