Automotive
How To Sell Your Car: 5 Tips For A Smooth Sale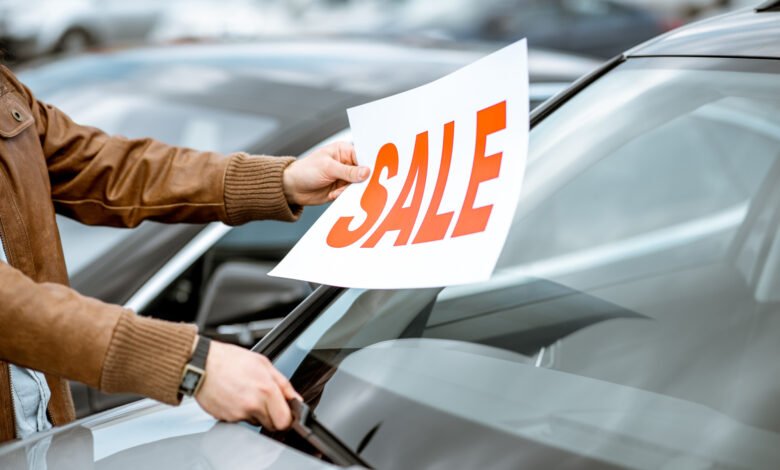 Have you been debating about whether you should sell your car? Vehicle sales are booming, and it's great if you are one of the many people with an old or used car that they no longer need.
Selling your car is the ideal way to recuperate some of the money you spent on it and regain the space in your driveway. However, selling a car can be more complex and stressful than you think.
See below for five tips on how to sell your car the right way.
1. Research Your Vehicle's Value
Most of the time, you won't get full market value for your car. Understanding what it's worth can save you time and money by screening out unrealistic offers.
Look up information on similar models that have recently been sold. Another option is to look for junk car buyer in your area, as they can provide a realistic value for your car.
It pays to take time to analyze each transaction to make sure you are getting a fair deal.
2. Set a Realistic Price
Make sure to check the like-new condition and make adjustments based on the actual condition of your car. Don't forget to factor in any cosmetic upgrades like new wheels, tint, or paint job.
If you're unsure, gain additional insight from an online valuation tool or ask for appraisals from reputable dealers in your area. Buyers are often willing to pay market value for a car if it looks and runs well, so don't artificially inflate the price.
3. Market and Advertise Your Car
Create an appealing ad that highlights your car's features. Make sure to list the asking price and provides] potential buyers with the necessary contact info. Post your ad in the right places, such as Craigslist, local newspapers, automotive magazines, and the like.
Make sure to spread the word to family and friends. You never know who could be looking for a car.
Be sure also to stage your car to optimize its appeal. This includes cleaning it, adding a fresh coat of wax, and ensuring any problems are fixed or at least acknowledged in your ad.
4. Have All of Your Documentation Ready
Whether you're selling privately or to a dealer, make sure you have the title and bill of sale. Have your car's maintenance records and a list of any recent repairs.
If your car has an extended warranty, you must transfer it to the new owner or provide proof that it was canceled. Gather all your documents, put them in a folder, and keep them somewhere safe until it's time to transfer ownership.
5. Take Advantage of Technology
Taking advantage of technology can streamline the entire process, save time and money, and increase the chances of finding a buyer. Online classifieds are a great way to reach potential buyers who may not be in your local vicinity.
Use apps to compare prices to determine a fair asking price for your vehicle. Digital advertising and social media campaigns can help generate interest and reach potential buyers.
Utilize These Tips on How to Sell Your Car
By following these five tips on how to sell your car, your car sale is sure to go smoothly. Having a determination to make a sale and knowing the most effective steps will lead to a positive outcome.
Now, don't wait to see the results! Go ahead and sell that old car!
We hope you found this article educational. For more content like this one, make sure to check out the rest of our site.