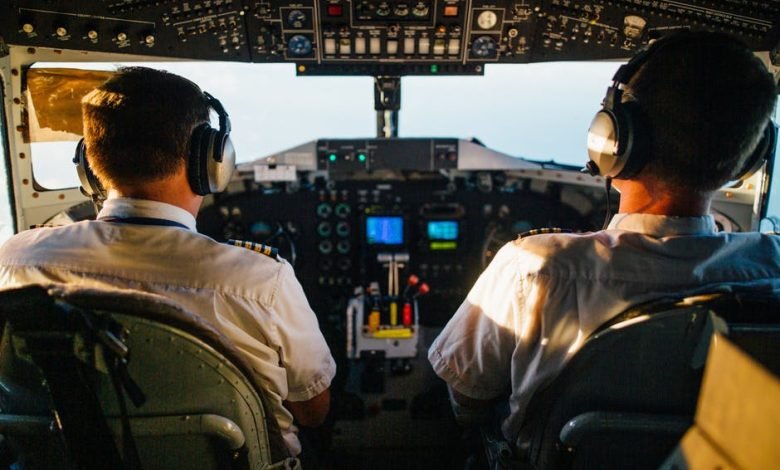 Federal Aviation Administration (FAA) estimates aircraft fleet will grow from 205,870 aircraft in 2021 to 208,790 aircraft by 2041. They all need pilots.
Do you dream of flying planes for a living? Maybe you are interested in a career as a private pilot or commercial airline pilot.
Before you can start flying planes, you need to get a pilot's license. To do that, you need to attend a flight school.
Choosing a flight school takes time and energy. Here is how to choose a flight school that's right for you.
Integrated or Modular Training
There are a few things to consider when choosing a flight school. One is whether you want an integrated or modular training program. Integrated training programs offer all the training needed to become a pilot in one place, while modular programs offer specific parts of the training needed to become a pilot.
Integrated training programs can be more expensive than modular programs, but they can also be more efficient. Modular programs can be less expensive, but they may require more time to complete.
Consider Your Budget and Timeline
There are many flight schools to choose from, and the right one for you depends on your budget and timeline. If you have the money, you can attend a top-flight school and get your degree in a shorter amount of time.
If you are on a tight budget, you may have to attend a community college or online school. You should also consider how long you want to spend in school.
Consider the cost of training and make sure it fits your budget. If you want to get your pilot's license as quickly as possible, you should choose a school that offers accelerated programs.
Availability of Aircraft and Flight Instructors
You'll want to make sure the school has a variety of aircraft to choose from so you can get the most experience possible. You'll also want to make sure the instructors are experienced and knowledgeable so you can learn as much as possible.
Additionally, before enrolling in a flight school, be sure to check that the school is insured. This will protect you in case of an accident.
Also, be sure to ask about the school's safety record. Taking these factors into consideration will help you choose the best flight school for your needs.
Flight Schools Reputation
Probably the most important factor is the school's reputation. A good way to research a flight school's reputation is to read about flight school online reviews and talk to current and former students.
A school with a good reputation will typically have positive reviews and happy students. It is also important to consider the flight instructors at the school.
A good instructor will be patient, knowledgeable, and experienced. A bad instructor can make learning to fly a very frustrating experience. Talking to current and former students can give you a good idea of the quality of the instructors at a particular school.
Finding the Best Flight School
As you can see, there are many factors to consider when choosing a flight school. The most important thing is to do your research and ask around to get the best advice.
Once you have a few schools in mind, take the time to visit each one and talk to the instructors. With a little time and effort, you'll be able to find the perfect flight school for you.
If you need more tips for navigating through this process and others in life, continue reading our blog site for more.