Tech
How Do Bitcoin ATMs Work?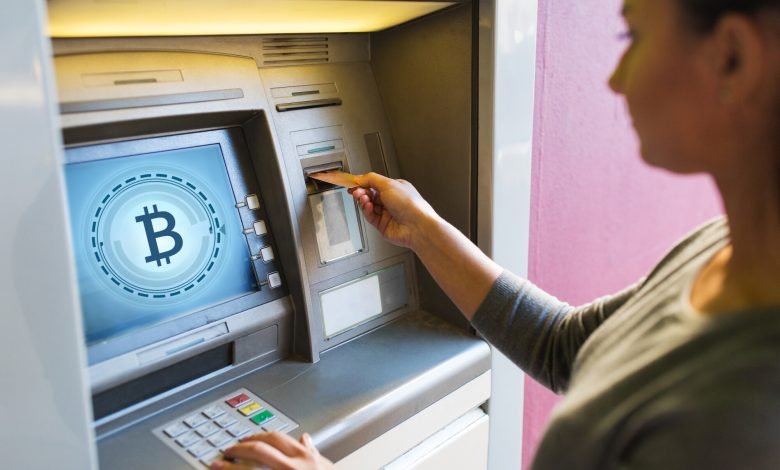 Did you know that over 36 million Americans are crypto users? Cryptocurrency became popular in 2008, but recently more businesses are offering crypto as payment, making the digital currency skyrocket.
So much so that there are crypto ATMs where you can purchase and sell your cryptocurrency. However, how do bitcoin ATMs work, and are they worth the risk?
We've investigated everything you need to know about bitcoin ATMs. That way, you can determine if a bitcoin ATM is right for you.
Now, are you ready to get started? Here's an in-depth look at cryptocurrency ATMs:
What Is a Bitcoin ATM?
A bitcoin ATM works similarly to a typical ATM; however, there is one key distinction. Rather than being connected to a bank, a bitcoin ATM is connected to a bitcoin exchange. That allows users to buy and sell crypto using different cryptocurrencies.
A bitcoin ATM is one of the fastest and easiest ways to purchase bitcoin. It's also one of the most private ways to do so, thanks to its cash-only deposits.
How To Find the Nearest Crypto ATM
You can visit a locator app or an operator's website to find a crypto ATM. It's like finding gas; you can search a company's directory or locate a station through a third-party app that lists all stations.
However, since different operators require different fees, you should find one operator you like and stick with it. That way, you know the fees and purchasing and withdrawal limits.
Operator websites show a company's exact location of hundreds, if not thousands, of ATMs. They also specify the fees associated with certain transactions and list a customer support number.
There are many operator websites; however, the best by far is Byte Federal. You may know Byte for their digital wallets, but they own and operate over 1,000 ATMs in North America.
If you own their digital wallet, it will make buying and selling cryptocurrency that much easier. After all, the ATM won't have to send your money to an outside company but rather send it internally, making the process quicker.
Click here or locate the ATM locations tab to find their ATMs. Once there, you can locate the ATM nearest you or find one on your route; it's that easy.
How Do Bitcoin ATMs Work?
Crypto ATMs generally operate by utilizing four easy and efficient steps. These four steps are outlined below:
Insert Your Phone Number
First, you'll need to provide the ATM with your phone number. It's easy to prove your identity without scanning your government id or requiring more invasive identifying methods.
Once you insert your phone number, you'll get a text or a call stating a one-time use code. After you punch in the one-time code, you may have to answer a few additional questions. For example, whether you want to buy or sell and what denominations you want to use.
Enter Your Digital Wallet Information
Next, you'll need to enter your bitcoin address which can be found in your digital wallet with a simple QR code. The address tells the operating system where to send bitcoin to.
Bitcoin ATMs support an array of wallet companies. So pull up your wallet and scan the QR code that it provides.
Insert Cash
Now, it's time to insert your cash to exchange it for bitcoin. Like traditional ATMs, you'll need to insert the cash via the receptacle. Once you do, you'll notice on the touchscreen that it has totaled the value and converted it into bitcoin.
When the ATM converts your cash into bitcoin, it will do so at the market price of that moment. So if the market price fluctuates, so does your valuation.
Converting your cash into bitcoin generally takes the longest amount of time. However, it shouldn't take more than one to five minutes.
Confirm and Take Your Receipt
Double-check to ensure you've entered the right amount of cash, then just press the conform or purchase button. The bitcoin you just purchased will be sent to the address you provided with the QR code.
You'll then be presented with the option of printing your receipt or emailing it. Once you've chosen your preference, you're all set and ready to go.
How To Sell Bitcoin at a Crypto ATM
The process of selling bitcoin is similar to purchasing bitcoin. You insert your phone number, verify your identity, then indicate how much bitcoin you want to sell and which address you want to sell it from.
Since this transaction needs to be verified on the blockchain, it can take more than a few minutes. In fact, it often takes up to 10 minutes for the amount to process entirely. However, once the transactions have been verified, you'll receive a notification, and you'll be able to withdraw your cash.
Just like buying bitcoin, selling bitcoin has a few fees. The most common fees are usage fees and networking fees. However, they will be automatically deducted from the cash you receive; that way, you don't have to pay anything back.
How to Send Cash To Someone Using a Bitcoin ATM
To send cash to someone is fairly easy when using a crypto ATM. All you have to do is log in to your account by using your phone number and then verify your identity. Once those steps are complete, you'll need to choose the amount you want to send and the address you want to send it.
Now, don't forget to use the receipt address; if you use your own, you won't be able to send cash to the intended person. Then finally, insert the cash, which will be deposited into the recipient's address.
This will take some time as the transaction has to be processed and then sent to the account holder's address which also has to process the transaction and confirm it. Generally, it can take up to five to fifteen minutes at most. However, from there, the recipient can sell the bitcoin amount and withdraw it through cash.
Benefits of Crypto ATMs
Crypto ATMs are beneficial for any type of consumer. After all, they make buying and selling cryptocurrency quick and convenient. Crypto ATMs are open twenty-four hours, seven days a week, enabling you to always have access to your money.
Plus, ATM locations can be found all over the world. So, if you're traveling to a different country, you can still find a bitcoin ATM near you.
Not to mention, bitcoin ATMs are generally safer than online exchanges. While bitcoin ATMs can be hacked, they are less likely to be when compared to online exchanges. Often online exchanges are not encrypted and don't evaluate for security risks, making them easy to hack while transactions are going to and from a third party.
However, with bitcoin ATMs, you don't have to worry about third-party authorization. Bitcoin ATMs allow you to buy and sell bitcoin without a third-party vendor making your transaction more secure.
Disadvantages of Crypto ATMs
In addition to their benefits, crypto ATMs also have a few disadvantages that you'll want to know before using them. First, ATMs are often located in visible and high-traffic areas, making them vulnerable to pickpockets and robbery.
Plus, the ATM requires you to verify your account information which means that if the machine isn't correctly regulated, it can be hacked. As a result, your private information could be at risk and potentially used without your knowledge.
After all, bitcoin ATMs consist of new technology which may not be subject to the same level of security or regulation as other banking methods. That leads us to our next disadvantage, which is faulty equipment. Since the bitcoin ATMs are new, there's a larger risk that something will go wrong with your transaction by accident.
FAQs Regarding Bitcoin ATMs
To help you understand how bitcoin ATMs function, we've looked into a few frequently asked questions about processing fees and transaction limits. Read on below to find out the answers:
Do Bitcoin ATMs Have Fees?
Yes, bitcoin ATMs do have usage fees. Typically, the amount depends on the location and the machine type, so there's no set fee. However, it's estimated that bitcoin ATMs charge a 5% to 8% fee on all transactions. Plus, some machines charge a 1% to 3% fee for networking.
Now, you may wonder what the difference is between a usage fee and a network fee? Well, there's only one distinction: where the money goes. With a usage fee, the money is transferred to the owner of the machine; however, network fees go to the operators of the bitcoin network, which on occasion can be the same.
However, if you don't want to pay network fees, pay close attention to the ATM you visit. Bitcoin ATM locators typically list all the transaction fees; that way, you can find an ATM that suits your preferences.
How Much Can Be Deposited In a Crypto ATM?
Like crypto ATM fees, there's no standard limit. Each operator has a different limit on how much cash can be deposited. Most have a daily transaction limit of three to ten thousand. However, others have transaction limits that are as high as $20,000.
Always check the ATM limits before depositing cash. If you need to go over the limit, contact the vendor.
How Long Does It Take To Make a Bitcoin ATM Transaction?
Crypto ATM transactions only take a few minutes. Most of that time is spent verifying your account and converting your cash to a bitcoin amount.
So don't worry if you're waiting for about three to five minutes; that's normal. Sadly, the transactions aren't instant because the operating center has to convert the cash into that moment's market valuation. Once done, you'll see the transaction in your digital wallet about ten to fifteen minutes after the operating center and your digital wallet has confirmed the transaction.
Can You Buy Bitcoin with a Credit Card at the ATM?
The short answer is no. Bitcoin ATMs only allow you to use cash.
After all, cash is less traceable than a credit card. So by using cash, you'll protect your identity through each transaction.
What Type of Cryptocurrencies Can You Exchange?
Crypto ATMs allow you to exchange any type of cryptocurrency. For example, you can exchange popular currencies like bitcoin and dogecoin and smaller currencies like Polkadot. That way, no matter what you use, you'll have access to it and be able to buy or sell your money.
Can Bitcoin Transactions Be Traced?
Yes, all transactions can be traced. Each transaction made with cryptocurrency goes through blockchain, which labels the transaction and categorizes them. That way, there will always be a record of your transaction.
Operators do this so scammers and thieves cannot skirt regulations and complete illegal activities. Unless you give your transaction information to someone, it will stay private, just like another other banking transaction.
Use a Bitcoin ATM Today
A crypto ATM is much like a traditional ATM; however, it's connected to a crypto exchange rather than a bank. To find an ATM, look on a locator website; it will give you all the information you need, including where the ATM is located and any associated usage fees.
Now that you know the answer to the question of how do bitcoin ATMs work, you can use one quickly and easily. After all, it's a convenient way to buy or sell bitcoin without having to trust a third party with your money.
For more information on cryptocurrency, check out our latest articles on technology.