Finance
Essential Tips To Reduce Home Loan Interest This Year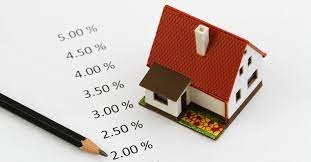 If you plan to buy your dream home, it is prudent to consider financing it using a home loan. There are numerous benefits of funding your house's purchase through a home loan. The most tangible benefit is that it reduces the financial burden by financing the cost through the loan, which you can repay through EMIs. New-age lending institutions like Grihashakti have made it easier to obtain a home loan. It also offers you the flexibility to apply for a home loan online through its website.
Before applying for a home loan, you must consider the interest charges. The interest rate plays a crucial role in determining your EMIs and the total outstanding balance. Since home loans are high-value loans, it is important to keep the interest rates as low as possible. It is recommended to compare home loan interest rates from different providers and choose the most suitable one. You must invest time in findinghow to reduce interest rates on home loans.
Tips to reduce home loan interest rates
Here are some of the most effective tips to reduce the interest rate on home loans that you must learn about.
Opt for a shorter loan tenure
Longer tenures can reduce your monthly instalments, but they can significantly increase the interest component in the outstanding balance amount. Conversely, a shorter loan tenure will lead to a lower interest amount, which will reduce the total due balance. You can compare the reduction in interest charges using a home loan EMI calculator by entering different loan tenures and keeping other variables constant.
Compare interest rates from multiple lending institutions
The best way to reduce your interest rate on home loans is by comparing the rates offered by multiple lending institutions. You can check this online by visiting the website of different home loan providers.
Pay a higher down-payment amount
Most financial institutions finance between 75% to 90% of the property's value.
Therefore, paying a higher down payment amount is a great way to reduce your interest rate, EMIs, and the total outstanding balance. In addition, a higher down payment amount will reduce the principal component of the loan on which the interest is applied. It will naturally reduce the total interest fees charged.
Look for prepayment terms
Prepayment options associated with home loans allow borrowers to repay the total loan amount in advance before the end of the tenure. Some lenders put a prepayment charge on home loans. However, many do not levy any prepayment penalty. In this case, you can reduce the overall interest fee by paying in advance. You must factor in your income and expenses before taking such steps. If you can manage to repay the loan amount before maturity, then it would be beneficial in the long run.
Maintain a higher credit score
The credit score plays a crucial role in determining the interest rate for any loan. Most lenders have a minimum credit score criteria for accepting loan applications. The credit score is a numeric representation of your creditworthiness in the market. Therefore, you must work on maintaining a high credit score. Most home loan providers have minimum score criteria of over 700 points. However, a score over 750 points is excellent for all home loans and will help you obtain better terms and reduced interest rates.
Home loan balance transfer
A home loan balance transfer is another option to reduce the interest rate on existing home loans. In this scenario, the outstanding home loan amount of the borrower is transferred to a new lending institution that repays the existing loan amount. You can apply for a home loan balance transfer for better interest rates and other facilities. However, you must carefully read the terms and conditions of the home loan balance transfer before choosing one.
Don't skip your EMIs
Skipping EMIs on your home loan is a shortcut to inviting heavy penalties on your home loans. If you fail to pay three consecutive EMIs, the lender will see you as a defaulter and can take necessary corrective actions against you. It can also lead to losing the possession of the collateral pledged. If you cannot repay the EMIs, you can request the lender for an extension or an EMI-free period. In addition, online housing loans have made it easier to compare the features and benefits offered by different loan providers.
Revise EMIs based on your income
One of the best features offered by most home loan providers is the flexibility to revise the EMIs based on your income. If your income has increased considerably in the past year, you can easily opt for a higher EMI amount going forward and thus lower the interest burden.
For more valuable information visit this website