Business
A Beginner's Guide To Using SAP Business One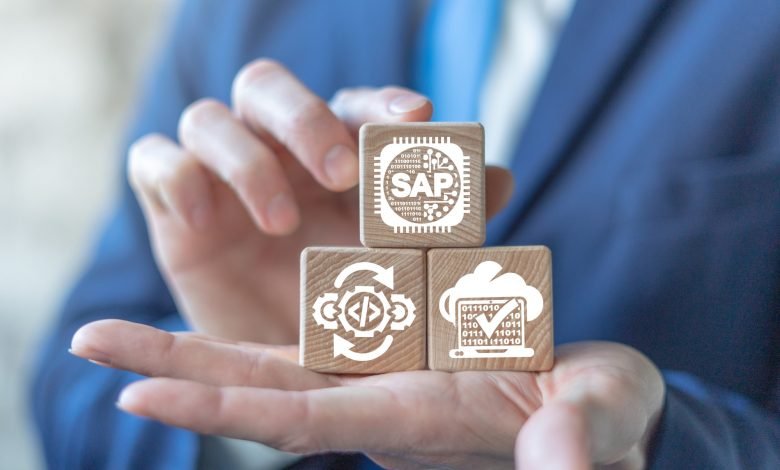 SAP Business One is a popular ERP. It is often recommended as a right fit for small and mid-sized businesses.
Some of its best features include customization, increased business productivity, and improved accounting. Best of all, it continues to work as hard as you do to fuel success.
Still, using it can seem overwhelming to new users. That's why we're here and giving you the best SAP Business One tips and tricks to start using this popular ERP suite.
What Is SAP Business One?
SAP Business One is an enterprise resource planning (ERP) software solution designed for small and medium-sized businesses. It offers a comprehensive set of business functions on a single, integrated platform.
The software is designed to help businesses streamline their operations, improve customer service, and make better decisions. It is a complex business software application, but it can be easy to use with a little guidance.
Key Features
The software is designed to streamline business processes and improve efficiency. Here are some of the key features of SAP Business One:
First is financial management. The software includes modules for accounting, financial reporting, and cash management.
With the software, you can also manage sales and customers. It includes CRM features to help businesses manage customer data. It can also track sales opportunities and create marketing campaigns.
Additionally, there are tools for inventory and production management. The software includes tools for managing stock levels, tracking production orders, and controlling quality. There is also features for managing warehouse operations, such as shipping, receiving, and picking.
With it, human resources are also much easier to do. It can include modules for managing employee data and administering benefits.
Version Comparison
When comparing versions of SAP Business One, there are a few things to keep in mind. First, determine what your company's specific needs are. It has many different versions so make sure you choose the right one for your business.
Next, compare the features of each version. Some SAP Business One versions may have more or fewer features than others. Finally, compare the prices of each version. Depending on your budget, you may want to choose a more expensive or a less expensive version.
By keeping these things in mind, you can be sure to choose the right version of SAP Business One for your business.
Reasons to Use
SAP Business One is an enterprise resource planning (ERP) software that offers a broad range of benefits for businesses. For one, it is an affordable solution that is easy to use and implement.
Additionally, it provides users with real-time visibility into all aspects of their business. It can help businesses improve their financial visibility and better manage their business data.
SAP Business One can also help businesses drive growth and innovation, improve customer relations, and increase efficiency and productivity. This allows users to make informed decisions quickly and efficiently.
Finally, SAP Business One is constantly evolving and adding new features and functionality, making it a top choice for business software.
Getting the Most Out of Sap Business One
If you're new to using SAP Business One, here are some tips and tricks to help you get started. First, familiarize yourself with the software by exploring the menus and options. Once you know your way around, you can begin customizing the system to fit your business needs.
Make sure to take advantage of all the features SAP Business One has to offer, such as the sales and customer management modules. You should also stay up-to-date on the latest tips and tricks by reading the SAP Business One help documentation or visiting online forums.
To get the most out of SAP Business One, it is important to ensure that the software is configured correctly. This includes setting up the correct financial settings so that the software can correctly generate financial reports.
In addition, it is important to maintain accurate data in the software, so that businesses can make informed decisions based on accurate information.
Troubleshooting the Software
If you're having trouble with your SAP Business One software, there are a few things you can do to try and troubleshoot the issue. First, check the SAP Business One documentation to make sure you're using the software correctly.
Check also the SAP Business One forum to see if anyone else is having the same issue and if there are any possible solutions.
If you can't find anything there, try contacting SAP Business One support. They should be able to help you figure out what's going on and how to fix it.
You can also consult experts that will guide you in navigating the software. These SAP Business One Consultants can help you in the process of tailor-fitting the software to the specific needs of your business.
It Can Provide the Needs of Your Business
Whether you're a small business or a large enterprise, if you're looking for an ERP system, you should definitely consider SAP Business One. It's packed with features that you can customize to suit your specific business needs. This guide provides an overview of its key features and how to get started using it.
With its intuitive interface and robust feature set, SAP Business One can help your business streamline its operations, improve its efficiency, and better serve your customers.
So what are you waiting for? Start using SAP Business One today!
If you think this article is helpful, check out our other blogs!